Managing, maintaining, analyzing, and tracking space for the grand scale of universities and higher education facilities is no easy feat. However, it is necessary and important to do so for annual space surveys, and up until more recently, it was done painstakingly manually. Fortunately, with a properly implemented and management of the right Integrated Workplace Management System (IWMS) software for your organization, tracking and analyzing space has become more efficient and effective, allowing organizations across all industries to more strategically minimize operating costs and maximize reimbursements.
Is your organization struggling with any of these measures?
Space Utilization Metrics
Grant/Research Management
Compliance Management
Medicare and Medicaid Cost Reimbursement
Parking Management
EDD can provide solutions in all these areas and more. We have worked with a variety of higher education facilities across the nation, aiding in digital facilities management, asset management and barcoding, and strategic planning. EDD also offers interior architecture and workplace design solutions, acting as a one-stop-shop for all your space needs.
Additionally, we can help with:
Capital Project Management
Move Management
Room/Resource Scheduling
Visitor Management
Data-driven Strategic Planning
Master Planning Strategies
For more information, email us at [email protected].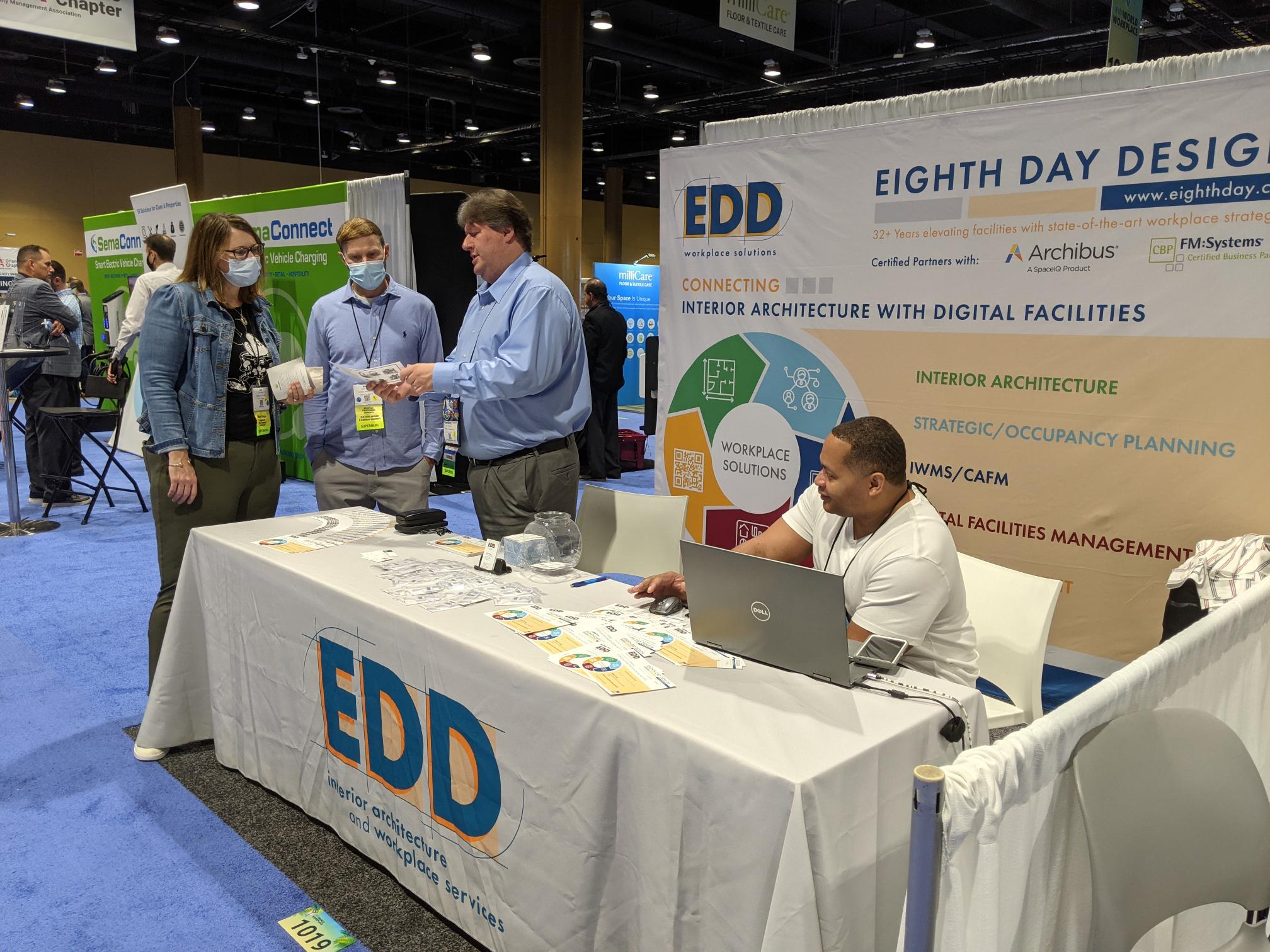 EDD will be at Tradeline's University Facilities Conference from April 25-26th, 2022 in St. Petersburg, Florida! Stop by our booth to hear from our IWMS administrators about how we can help you take your organization to the next level. We hope to see you at the conference!
Suggested Content For You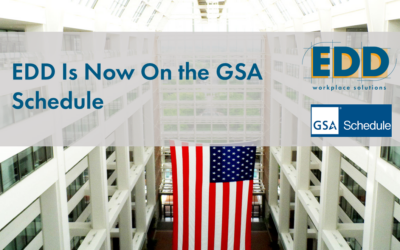 We are proud to announce that Eighth Day Design (EDD) is now listed on the GSA Schedule! We have been heavily involved in several government...